We hope you've saved the date. And we hope you're planning to be in Greenwich on the Lake Avenue campus on June 23rd! Here are some activities we've been talking about: poking around the campus and seeing some of the changes; a Daycroft Alumni Variety Show; lunch in the old dining room and an evening barbecue; a video or slide presentation; group singing in the chapel (how about the Hallelujah Chorus and maybe some hymns?); visiting the Eagle Hill campus and the site of the Stamford campus; yearbooks, photos, trophies on display and many to give away to you.
We need your help! Volunteers are needed now to help plan the program, reserve blocks of rooms at hotels and perhaps plan a pre-reunion gathering on Friday night. We also need your help at the reunion with setting up and cleaning up, greeting your fellow Daycrofters, making welcome signs and providing transportation to and from the train station and hotels.
If you can help, please email the Daycroft office now.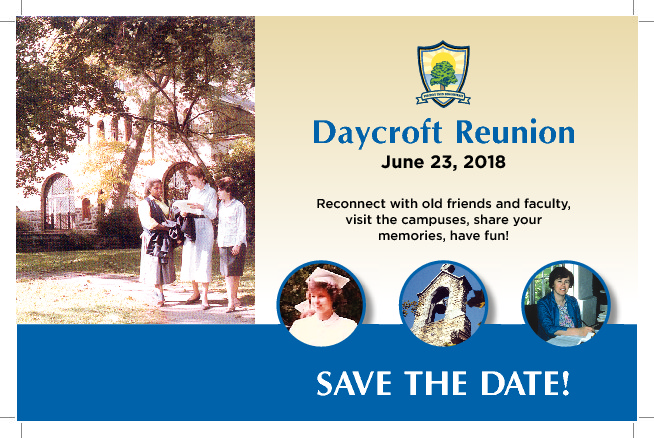 Hope to see you there!